4 ITP TerraCross R/T 26" tires (26x8-14 Front, 26x11-14 Rear)
Tires mounted on New ITP 14" SS 108 Wheels with matching lug nuts!
Center caps included with Wheels!
This dazzling 8-spoke wheel is available in two stylish finish options: bright, diamond-cut machined with black accents (topped with a tough clear coat), or in a dramatic satin black. As with the SS106 and SS112, a custom SS wheel cap is included. They're available in a 12x7 size, as well as unique 14x6 and 14x8 sizes designed specifically for front and rear applications, respectively. These dedicated sizes provide more precise fitment and make the most of 26- and 27-inch radial tire performance.
Like its predecessors, the SS108 is manufactured through ITP's high-tech Advancecast process, resulting in an incredibly strong yet light one-piece aluminum wheel. All SS Alloys have proven to be so durable, in fact, that ITP offers these wheels with a lifetime structural warranty: if you bend or break it, ITP will replace it! The ITP SS108 wheel is available for most late-model 4x4 sport/utility ATVs as well as side-by-side UTV applications such as the Yamaha Rhino. The 14-inch models are a great choice for UTVs, as they carry a 650 lb. load rating!
ITP is also making the SS Alloy line available in convenient, pre-mounted tire/wheel kits, using ITP's popular Mud Lite XL, Mud Lite XTR and TerraCross R/T tires.
TerraCross R/T 26" Tires:
Specially-designed 14-inch sizes make the TerraCross R/T the new standard in utility vehicle (Mule, Rhino) trail tires.
Interlocking tread pattern and wide footprint result in exceptional traction and flotation.
Ideal for mud, snow and sand.
Radial construction offers a much smoother ride and greater overall control, enhancing operator confidence.
Surprisingly light in weight; you won't find a lighter 14-inch tire/wheel combo anywhere.
6-ply construction provides unmatched durability.
The wrap-around shoulder lugs offer excellent sidewall protection and traction when navigating rutted trails.
Available For:
Can't find your 4x4, contact us and we will check what applications we have available
Arctic Cat 400i/500i/650i/700i/1000 2x4/4x4 '02-UP
Can-Am/Bombardier Traxter 4x4 '99-06
Can-Am/Bombardier Quest 650 '01-06
Honda 350 Rancher S-ES 4x4 '00-06
Honda 400/420 Rancher 4x4 '04-UP
Honda 400 Foreman 4x4 '96-06
Honda 450/500 Foreman S-ES 4x4 '98-UP
Honda 500 Rubicon 4x4 '01-UP
Suzuki 400 Eiger 4x4 '02-07
Suzuki 400 King Quad (straight axle) 4x4 '08
Suzuki 500 Vinson 4x4 '02-UP
Yamaha 350 Grizzly (straight axle) 4x4 '07-UP
Yamaha 350/400 Big Bear 2x4/4x4 '87-06
Yamaha 350/450 Wolverine 4x4 '95-UP
Yamaha 350 Bruin 2x4/4x4 '04-06
Yamaha 400/450 Kodiak 4x4 '93-04
Yamaha 600 Grizzly 4x4 '98-01
Honda 650/700 Rincon 4x4 '02-UP
Kawasaki 650i Brute Force 4x4 '06-UP
Kawasaki 750 Brute Force 4x4 '05-07
Suzuki 450/700/750 King Quad '05-UP
Yamaha 660 Grizzly 4x4 '02-UP
Yamaha 700 Grizzly 4x4 '07-UP
Can-Am/Bombardier Outlander 500/650/800 '03-UP
Polaris 400/450 Sportsman '01-UP
Polaris 500 Sportsman '96-UP
Polaris 500 Magnum '02-06
Polaris 600 Sportsman '03-UP
Polaris 700 Sportsman '02-UP
Polaris 800 Sportsman '05-UP
Arctic Cat 650 Prowler '06-UP
Kawasaki 750 Teryk 2008
Polaris Ranger 4x4 '03-UP
Polaris RZR '08
Yamaha 450/660/700 Rhino '04-UP
Can't find your 4x4, contact us and we will check what applications we have available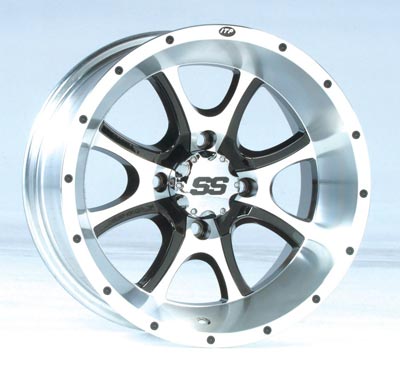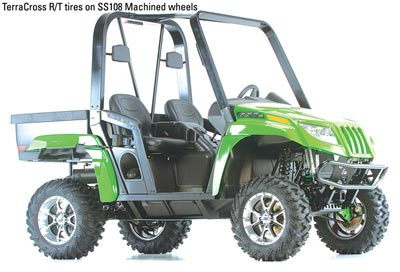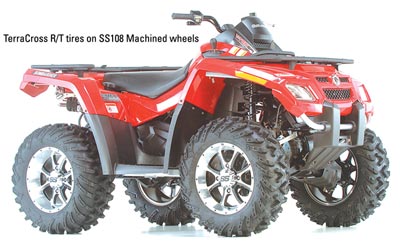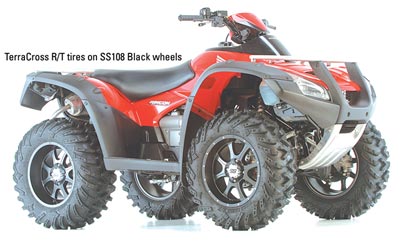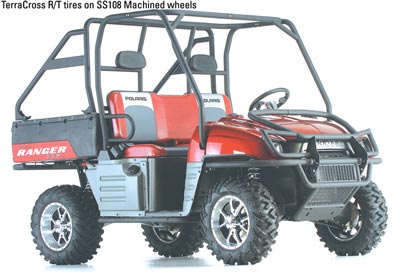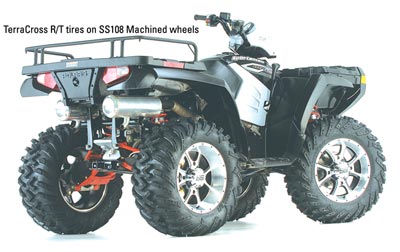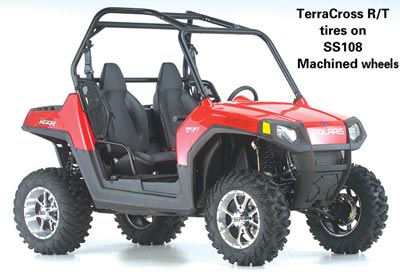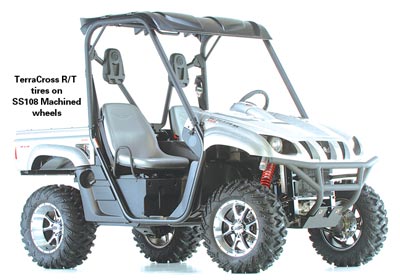 26,8,14,FRONT 26,11,14,REAR