Rotobox's FA70350308 Boost Symmetric Front Carbon Wheel 17" X 3.5" is made specifically for Yamaha YZF-R1 (2004-2014) and YZF-R6 (2003-2016).

UV PROTECTIVE COATING:
The carbon cast is protected from radiation with a very thin layer of special clear UV protective coating. Together with the clear and smooth rim surface it ensures the wheel a zero notch effect.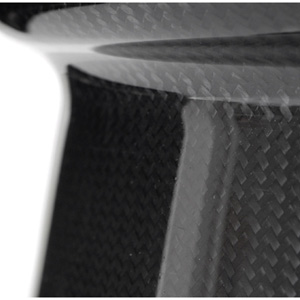 HIGH QUALITY CENTER PARTS:
For each motorcycle model the hubs are CNC machined from high quality 7075 T6 aluminum alloy used in the aviation industry, anodized into optional color and permanently assembled to the carbon rim.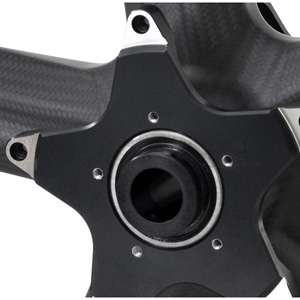 HIGH PRESSURE CORE:
The new technology achieves a high density of armature in the composite, extreme metric accuracy and a greater smoothness of the wheel surface. In addition - the wheel becomes watertight.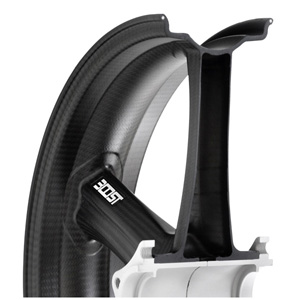 THINNER SPOKES:
The new elegant spoke design brings aerodynamic and weight improvements. Although the spokes are thinner the BOOST is stronger than ever - with a permissible maximal static load of 280 kg on rear and 180 kg on front wheel.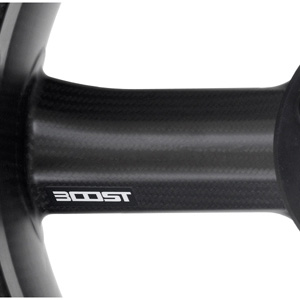 THREE-COMPONENT-COMPOSITE:
Produced using Rotobox's unique 3 component composite - combining carbon, epoxy and stainless steel. The stainless 2,5 mm steel wire is integrated in each side of the rim increasing its impact resistance at the most critical outer part.
STRUCTURAL RIB:
Thanks to the High Pressure Core Technology the structural rib is placed in the inner side between the spokes, with its mission to support the stress hot spot of the wheel. As a result the BOOST elegant spoke design brings greater stiffness and although the spokes are thinner the BOOST is stronger than ever.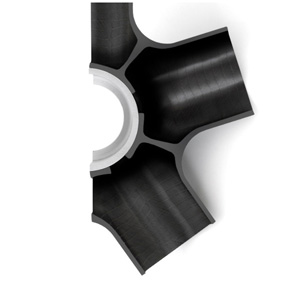 Titanium Hex Head Bolts M10x1.5x25mm:
Made from Aircraft Spec Grade 5 Titanium Alloy. Special high performance design by Rotobox. Precision machined with rolled threads and completely corrosion free. Excellent durability and minimum weight, 45% lighter than steel equivalents. Available optionally with the wheels.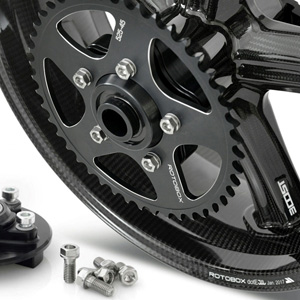 SAFETY FIRST:
The wheels conform to safety standard JASO T203-85 for JWL dotE Certification. Before riding on public streets, be sure to check your local regulations.
Size:

17" x 3.5"

Weight:

Front Wheel Weight 2.58 kg / 5.68 LBS

Max. Static Load:

Front 180 Kg / 400 Lbs

Max. Operating Temperature:

100 C / 212 F

Max. Pressure:

4 Bar / 58 PSI