Gunner Accent Eclipse Wheel. Matching brake rotors and air cleaner are also available to complete your custom look. Show off your American spirit with one of 5 Patriot Series wheels from RC Components. The Patriot Series was released to commemorate the services of our military men and women. In their honor RC Components has made a commitment to contribute up to $25,000 to select Veterans Service Organizations. The Patriot Series wheel lineup features 5 clean and unique wheel designs; Sniper,Eagle, Gunner, Ranger and Trigger, which are sure to give your bike that custom look you have always dreamed of and at a price that fits your budget. Each Patriot Series wheel is competitively priced and available in your choice of show quality chrome or an Eclipse black finish. Matching brake rotors, air cleaners and drive pulleys are also available to help transform your bike into the ultimate custom ride.
All of our forged wheels are made from the highest quality billet aluminum on the market.
Each wheel is put through an extensive quality assurance process to insure you receive the highest quality product possible.
All wheels are available polished, chromed or black powder coated.
The chrome plating on RC Components Brand forged wheels is warranted for seven years from date of manufacture as shown on each wheel.
Made with pride in the USA
Optional matching Brake Rotors
All brake rotors are CNC cut from high quality 410 stainless steel to perfectly match any of RC's wheel styles. These rotors have the strength and durability to survive all the open road has to throw at them.
Optional matching Pulleys
Don't hide your new custom wheels behind your stock belt pulley. Compliment those wheels with a matching belt pulley.
We carry the entire line of RC Components products. If you want something else or have any questions, feel free to contact us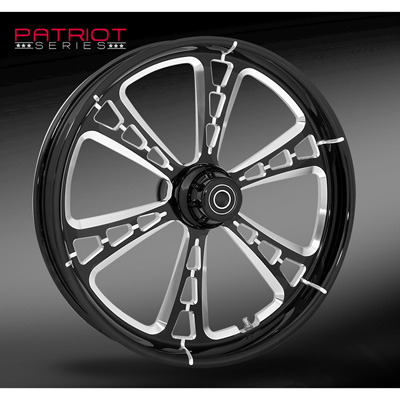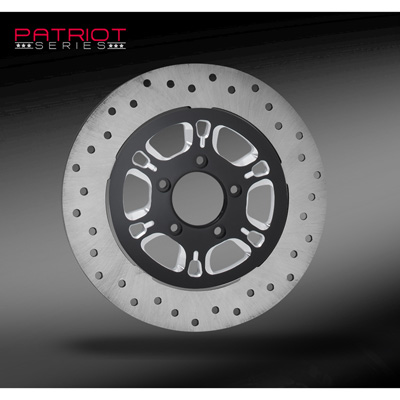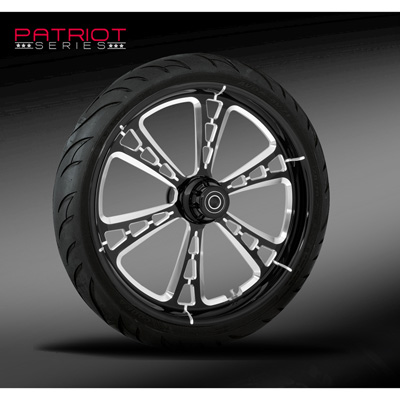 RC Tire Search
Search below for matching Tires which when ordered with a wheel, can be delivered mounted at no additional charge.